Do It Once, Do It Right.

Marshall Builders is run by Steve Marshall, who is a Licensed Building Practitioner operating across Nelson and Richmond. We offer a wide variety of building, renovation and custom carpentry services that include deck construction, solid wood strip-flooring installations, home renovations, and pre-sale home inspections. We have a strong commitment to providing the highest quality workmanship on all of our projects, because we believe that if something is worth doing, then it's worth doing properly. – Do it once, do it right!


Use the main menu above to browse through some of our recent projects, or you can use the contact form at the bottom of each website page. Get in touch with Steve Marshall today to discuss your next building or renovation project.
Great Communication is Key!
What our clients say they appreciate the most about working with us at Marshall Builders, is working with someone who is easy to communicate with, being able to understand exactly what they want and how to provide it. – Also, the fact that we offer unique and out-of-the-box design options that they are unable to receive from corporate house construction companies who only offer kit-set solutions is definitely a bonus!
Renovation and construction projects of any shape or size take time and plenty of emotional/mental energy, so good communication from a friendly and skilled team is essential to getting the results you need!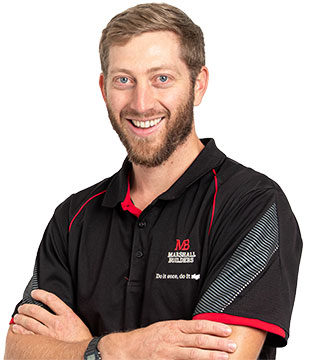 Contact Marshall Builders
The best way to get in touch with us at Marshall Builders is by calling our office to have a chat about your project ideas, and find out how we might be able to help you. Otherwise click the button below to fill out a quick contact form, and we'll get back to you as soon as we can.